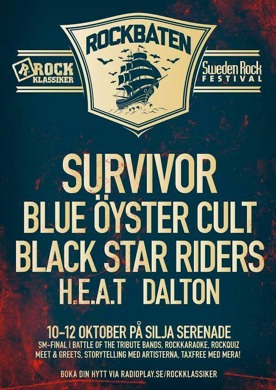 Idag mönstrar vi på till Finland. Det är årets Sweden Rock Cruise där artisterna på kommande Sweden Rock Festival skall presenteras.

Banden som kommer medverka på resan är:
* Blue Öyster Cult
* The Hooters
* Black Star Riders
* H.E.A.T
* Dalton
* Wolf
samt flera coverbands som skall göra upp i "The Battle Of The Tribute".

Niclas arbetar som PM på detta projekt.
Läs hela inlägget »